Physical Security
Simple. Effective Highly Secure. Our security and brand protection solutions are seamless.
Authentix security and brand protection technologies range from simple but effective to the highly sophisticated and extremely secure. Most of these solutions can be implemented on one or more of the packaging and labeling components as well as the product itself. Our portfolio includes tamper evident seals, closures, security inks, markers and taggants, and a complete array of overt, covert, and digital technologies.
Having flexibility in overt, covert, and forensic security markers and inks don't have to jeopardize the look of your packaging. We have numerous security ink features incorporating various levels of security, which provide ease of implementation into your product packaging process.
Overt Features: visible security with special functions and anti-copy attributes, tamper evident seals and labels
Covert Features: invisible, machine-readable inks and taggants detectable with both proprietary devices as well as smartphones
Forensic Features: molecular-based markers, specialized taggants, and other secure methods that are court defensible.
We also provide taggant based inks to protect your products from unauthorized activities such as counterfeiting, diversion, tampering and more. Our inks work on virtually any substrate and are compatible with most commercial printing formats.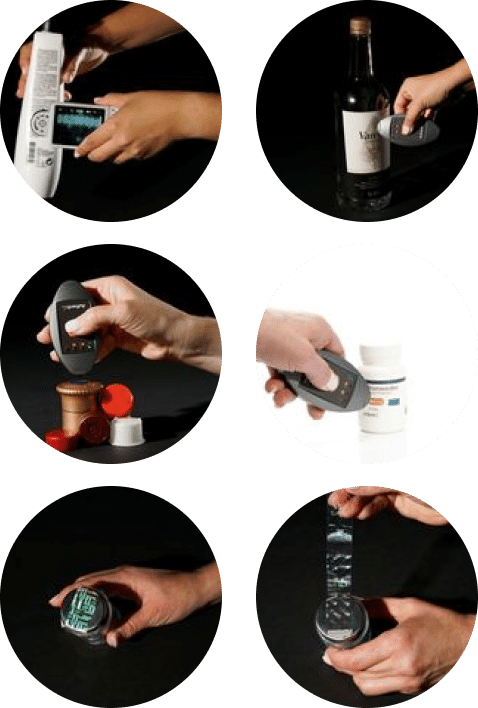 ---
Learn More About The Industries We Serve: