Brand Protection Solutions for Pharmaceutical Brands
Detect, identify and deter pharmaceutical fraud.
---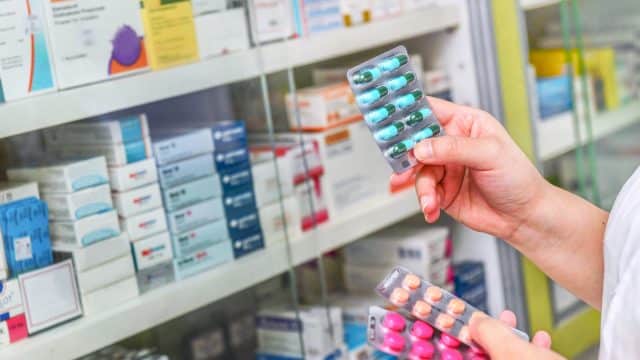 With Authentix, pharmaceutical brand protection programs help manufacturers detect, identify and deter pharmaceutical fraud. Our advanced authentication solutions provide instant in-field verification of authenticity and can also provide provenance information to trace products to confirm authorized regions of sale. With our end-to-end customized offering, we provide integrated solutions that enable manufacturers to protect their products in complex supply and distribution chains. Experience the Authentix difference:
Industry Experience–Understand authentication and regulatory requirements throughout the pharmaceutical development, trial and manufacturing lifecycles
Comprehensive Offering–Multiple economic, flexible and appropriate brand protection options to suit business needs
Proactive Innovation–Manufacture solutions in-house for control over security, quality and consistency
Customer Centric–Produce the authentication interfaces, detectors and data information systems for effectiveness, security, speed and confidence
Our customers experience revenue growth when protecting their pharmaceutical brands to detect diversion, adulteration and counterfeiting. Doing so, strengthens market transparency, returns diverted revenue and increases patient safety. As companies implement our authentication programs, your pharmaceutical products become more secure, and overall confidence of the supply chain is restored. This provides greater financial performance and reduces potential liability.
A 5-Step Risk Assessment Strategy
How much are you willing to risk–life, revenue? Read our latest whitepaper for the brand owner who wants to minimize counterfeiting risks with the right authentication program.
---
---
How Small & Mid-Sized Drug Companies Can Implement an Effective Anti-Counterfeiting Strategy