Brand Protection Solutions for Medical Devices
USP Class VI Approved Covert Solutions
---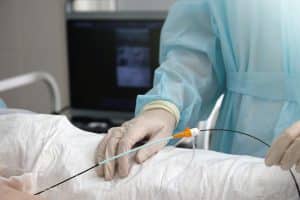 Authentix can provide solutions to permanently and covertly mark all or certain components of medical devices, allowing manufacturers to confirm authenticity directly in the field. With USP Class VI Certification, our technology can be integrated directly in certain raw materials and manufacturing of polymer based materials.
Authentix Can Protect Most Polymer Based In Vivo Medical Devices or Components Such As:
Catheters
Syringes
IV Bags and Tubes
Fittings and Closures
…and much more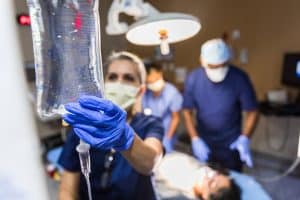 About USP Class VI Certification
Authentix covert solutions for medical devices are USP Class VI Certified for in vivo applications using polymer-based components. The United States Pharmacopeia and National Formulary (USP-NF) is a non-profit organization responsible for testing materials for bio-toxicity. The goal of the testing is to ensure no toxic materials will be extracted when a product comes in contact with human tissue or injectable drugs or other products manufactured relating to healthcare, pharmaceuticals, or medical devices. Class VI testing has the most stringent criteria and involves 3 tests that evaluate reactions for toxicity in tissue. Passing the test means the material is not toxic and does not leach potentially harmful substances into fluids or tissue.
---