Brand Protection Solutions for Health & Beauty
Combat counterfeit products with beautiful and secure packaging.
---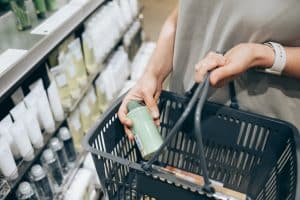 We understand companies build brand recognition through quality products and significant investment, distinguishing themselves from the competition and building long term loyal customers. A strong brand is an important investment and should be protected to prevent customers from becoming vulnerable to illicit activity, fraud and safety hazards.
We help brand owners design and deploy advanced authentication solutions for products by adding overt and covert security features to detect, identify, quantify and deter fraud. With guidance and expertise, brand owners can leverage the right functional authentication features that also satisfies relevant interests for:
Brand Protection: Desire to protect a product (brand) against counterfeiters, diversion and illicit trade that create a positive ROI for the company.
Packaging: Security solutions that won't slow down the production lines or processes.
Marketing: Features that don't take away from the aesthetics of the artwork or design.
Benefits:
Seamless integration with existing ecosystems
Unobtrusive to packaging look and feel
Multilayered protection
Instant authentication in most cases
Digital platform for capturing data analytics
25-year track record

---

---
Ten Insights Into Brand Protection
Beautifully Secure Packaging
Brand protection solutions that allow design and security features to live in harmony.