Part 1 of the ABC's of Brand Protection series by Authentix focusing on the global scope of the counterfeiting epidemic and how to take action against it to protect your brand, your customers and your revenue.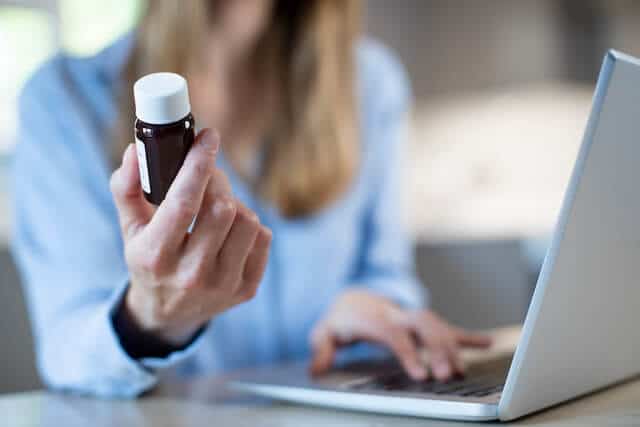 By Franco Diaz, Brand Protection Director, Authentix
The negative impact of counterfeiting and piracy is projected to drain U.S. $4.2 trillion from the global economy and put 5.4 million legitimate jobs at risk by 2022.1 Are your products protected? They need to be.
If anyone of us were to think about the purchases we made over the years, we've probably purchased a counterfeit good. It's estimated that more than 80 percent2  of all global consumers have unwittingly purchased falsified products. This concept is proliferated by the ever-growing global supply chain and all its complexities that foster an environment lacking required ingredients, quality control, or government oversight. To get ahead of the counterfeiters, brand owners need a brand protection program to shield what matters most to your business – customers, brand, and revenue.
The gaps in the system are magnified even more during a pandemic. In the same week COVID-19 was declared a pandemic, a fake and dangerous rendition of a popular potential therapeutic drug with a street value of more than $14 million was seized by Interpol4 . It's time to sound the alarm. No one industry is immune to such calculated nefarious acts. Brand owners from health and beauty, food and beverage, pharmaceutical, to apparel experience financial losses and more importantly, added risks to consumer health and safety.
The good news is that today's anti-counterfeiting solutions to detect and deter fraud are growing more sophisticated, affordable, and accessible. The benefits of a strong brand protection program are three-fold:
Protection of the brand owner's livelihood – namely its reputation and investments into market-leading proprietary products.
Consumer protection – no brand owner wants their name associated with health hazards or calamities resulting from brand compromise.
Corporate citizenship – proactive companies that deploy product protection programs and are serious about a no-compromise climate are more responsible corporate citizens. This leadership and transparency can contribute exponentially to customer loyalty as it humanizes the brand.
CONSIDER THIS: The global economic value of counterfeiting and piracy could reach U.S. $2.3 trillion by 2022.3
Do you have a strategy in place, with policies and dedicated infrastructure to combat product fraud? Maybe you partner with a trusted third-party technology and solution provider. Maybe you don't yet have a brand protection program in place. No matter your approach to the counterfeiting issues, knowledge is power.
Counterfeiting is real and impacts everyone in the supply chain. This article addresses a single layer of the importance of brand protection programs. We have more facts, figures and trends in our latest eBook, The ABC's of Brand Protection. This eBook offers a crash course in how brand protection works, who is vulnerable, how to implement an effective program, what to look for in a technology partner, and which emerging technologies will make a difference.

Sources
1. https://iccwbo.org/media-wall/news-speeches/global-impacts-counterfeiting-piracy-reach-us4-2-trillion-2022/
2. https://www.dhs.gov/sites/default/files/publications/20_0124_plcy_counterfeit-pirated-goods-report_01.pdf
3. https://iccwbo.org/media-wall/news-speeches/global-impacts-counterfeiting-piracy-reach-us4-2-trillion-2022/
4. https://www.bbc.com/news/health-52201077