ADDISON, Texas, May 12, 2023 — Authentix, the authority in authentication and information services, announced that it is in commercial production of the world's first CDI2 compliant banknote detectors including GemVision™ , a CDI2 compliant fitness solution for the determination of banknote quality. The Common Detector Interface 2 (CDI2) is a banknote sorting machine and detector standard jointly established by the U.S. Federal Reserve and European Central Bank. The new CDI2 banknote sorting machine and detectors platform will provide unprecedented accuracy and speed for feature detection and fitness assessment of banknotes. Suspect banknotes and those not meeting fitness standards will be sorted for additional inspection or destruction, respectively.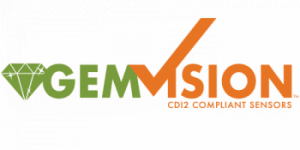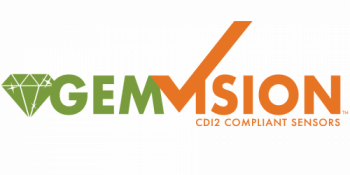 In 2018, the Federal Reserve Bank of San Francisco, on behalf of what is now Federal Reserve Financial Services, contracted with Authentix to design, develop, and manufacture CDI2 compliant detectors, including a Camera System and Fitness solution, some of which have now moved into commercial manufacturing. Authentix, along with its primary development partner, Boulder Imaging, Inc., a Colorado based company specializing in machine vision and inspection solutions, has delivered the project on schedule and is looking forward to deployment of the GemVision™ technology in all of the Fed's cash processing centers throughout the United States.
This new CDI2 banknote detector standard provides unprecedented access to banknote data and images acquired during high-speed banknote processing. This is significant to Federal Reserve Financial Services as it will help to reduce the number of notes taken out of circulation prematurely. More intelligent banknote processing simultaneously reduces the cost of cash as well as its carbon footprint. The CDI2 standard also makes it easier for Central Banks to optimize processing environments by selecting their detectors from multiple suppliers. The new standard is further projected to be adopted industry wide by most Central Banks over the next several years and will provide far greater control for the processing of banknotes and make it easier to select best in breed detection platforms in the future. Additional capabilities of the CDI2 compliant detectors from Authentix will increase the efficiency of banknote processing and extend the life of notes in circulation by making more intelligent sorting decisions regarding banknote authenticity and fitness.
About Authentix
As the authority in authentication solutions, Authentix brings enhanced visibility and traceability to today's complex global supply chains. For over 25 years, Authentix has provided clients with physical and software-enabled solutions to detect, mitigate, and prevent counterfeiting and other illicit trading activity for currency, excise taxable goods, and branded consumer products. Through a proven partnership model and sector expertise, clients experience custom solution design, rapid implementation, consumer engagement, and complete program management to ensure product safety, revenue protection, and consumer trust for the best-known global brands on the market. Headquartered in Addison, Texas USA, Authentix, Inc. has offices in the North America, Europe, Middle East, Asia, and Africa serving clients worldwide. For more information, visit https://www.authentix.com. Authentix® is a registered trademark of Authentix, Inc.
About Boulder Imaging
Formed in 1995 with the launch of its proprietary HPDVR technology Quazar, Boulder Imaging later released its Vision Inspector suite of machine vision software. Vision Inspector is now utilized 24/7 in a multitude of industries and environments to provide machine vision inspection solutions for precision applications. Boulder Imaging offers a growing suite of integrated systems and software by leveraging machine vision technologies perfected for the defense, aerospace and industrial products industries. Boulder Imaging's inspection technology provides revealing visual data for a multitude of clients, from the manufacturing lines of flooring and ceiling tile producers, the precision printing of banknotes, and rugged wind farm environments.
CONTACT: Kent Mansfield, Chief Sales & Marketing Officer, kent.mansfield@authentix.com
A link to the press release can be found here: Authentix® Completes Development of the Banknote Industry's First CDI2 Compliant Detector