Part 5 of the ABC's of Brand Protection series by Authentix focusing on the global scope of the counterfeiting epidemic and how to take action against it to protect your brand, your customers and your revenue.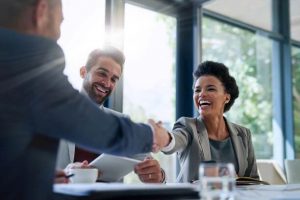 The current counterfeit landscape is a "not if, but when" environment. At some point, brand owners will experience an unauthorized product in their supply chain.  Given this inevitability, your product security strategy should be thorough, with a strong emphasis on implementation planning to enable detection of problems and action to mitigate and manage accordingly. One of the most effective deterrents to risk is teaming with a partner with the requisite skills, experience and talent to assist you in all facets of brand protection.
Qualified brand protection partners understand what you're up against and can work with you to develop, implement, and manage a proactive strategy to help insulate your company against illicit trading of diverted or fake products. What should you look for in a partner? The following are key considerations when you are vetting an authentication solution provider:
Your business is their business
Choose a company that understands your business and offers consultative services—not just a technology.  It's critical that they have experience relating to your industry and are quick to understand the challenges you face.  Experienced solution partners ask the right questions to help you articulate your exact concerns, assess risk, and work with you to set realistic goals for your program.
Thorough risk assessment plan
Determining the appropriate level of security required for a given product requires a thorough risk assessment strategy. The strategy provides insight into the risks in the market, the nature of product distribution, complexity of the supply chain and the goals for the brand. The appropriate security level depends on the exposure to counterfeiting and the value of the product to the brand owner. Determining the appropriate scope of protection, budget, and level of security necessary to mitigate the perceived risk is not a "one size fits all" approach and may differ from product lines and geographies.
Customized solutions
Qualifying a security solution provider also means finding one with the ability to customize tools and implementation plans to fit the unique challenges of your industry and company. For instance, your partner should have expertise in the types of product packaging, printing, manufacturing, and existing supply chain attributes to know what existing substrates, inks, adhesives, varnishes, and enclosures used already would be the best vehicle to roll out a covert security feature quickly.  Ask them if they offer:
State-of-the-art covert and overt inks or marking systems
Multilayered security features
Monitoring and enforcement plans
Ability to financial support the inventory and other requirements
Implementation services, trial printing programs, evaluation of existing processes
Data capabilities – dashboards, cloud platforms
Multilayered approach
Decades of experience have proven that there is not a simple "silver bullet" technology that can be applied in all situations for a perfect brand protection strategy. A multilayered approach in which overt, covert and forensic features are applied in various ways is often the most effective long-term solution against counterfeiting. How much experience does the security solution provider have in this area?
Supply chain integration
More than likely, your current supply chain is complicated and lacks visibility at various points. An effective security solution provider should be able to integrate within that chain without causing disruption to the existing processes. In addition, the partner should be agnostic without any prejudice towards a given technology and be willing to use a suite of options to consider. The best partner will be able to objectively analyze the situation, identify and help you determine risk, and recommend multiple scenarios for your consideration.  Each situation is different – beware of single technology solutions offering only one type of choice to solve.
Print trials and authentication support
An experienced security solution partner should be able to certify and ensure security mandates for your vendors. All manufacturing and handling of security materials should be completed in a secure facility under full chain-of-custody and auditing.  A security audit is often the best way to determine this. The brand owner should understand that appropriate physical security and auditing procedures are maintained for the benefit of all parties. It is important to only work with a partner with quality accreditation appropriate for the subject matter and technologies involved.
Talent and reach
Your security solution partner should have technical and commercial teams to provide the appropriate level of expertise required to authoritatively advise on the features of their technology and implementation. In the case of a global brand, your partner should have a global footprint and reach. This includes delivery, logistics, servicing, technical support, customs handling, and regulatory knowledge to properly handle regional and country-based compliance issues.
Proven implementation strategy
Some companies might be great at strategy and planning but drop the ball when it comes to implementing those plans. It's important that a partner provides extensive documentation of their experience implementing programs, including a resume consisting of several multi-year customer relationships. In addition, any qualified provider should agree to become an integrated part of your team and extend that support to your third-party vendors.
Committed partner
The right security solution partner for you should see you through the good times and the challenging ones, too. You deserve an ongoing relationship with a select team of people committed to help stay steps ahead of potential risks and actionable plans when those risks become realized.
For more brand protection basics – why it is necessary, how it works, who is vulnerable, how to implement an effective program, what to look for in a security solution partner, and which emerging technologies will make a difference in the future – download the eBook, The ABC's of Brand Protection.