Fuel Quality Control
QualiTrax™ is a fuel quality control solution available to any oil company or government to increase the speed of commerce and decision-making by reducing the time and cost of fuel quality testing and inspection.
Our solution uses field-based equipment and sophisticated chemometric modeling to provide near instant quality testing and a more rapid, efficient, and affordable alternative to traditional fuel quality testing programs such as ASTM.
QualiTrax™ can answer many frequently asked questions related to fuel quality.
Fingerprint Matching

Consistent from point to point in supply chain?

Consistent to another predicted or known fingerprint?

Material Identification

Product grade or type?

Sulphur content?

Adulteration

Is the fuel adulterated?
(Qualitative)

What adulterant was used to dilute the fuel?
(Descriptive)

How much adulterant has been used to dilute the fuel? (Quantitative)

Property Prediction

What is the Octane rating of the fuel?
---
Actionable Data for Complete Supply Chain Visibility
Our fuel quality analyzers can be used for a wide variety of fuels including petrol, diesel, aviation fuel and other specialized fuel types. This advanced technology, combined with the ability to integrate and capture variable data points from multiple sources into our cloud-based information system AXIS®, enables a holistic, single window for complete visibility into supply chain integrity and performance.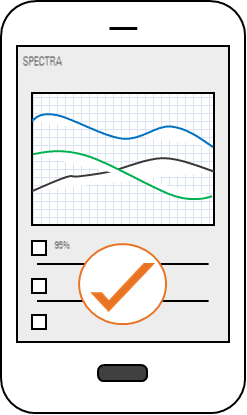 Why QualiTrax™ Over Traditional Fuel Quality Testing?
Faster
Easy-to-use equipment
More affordable
Integrates with AXIS for actionable intelligence
More efficient
Less risk