This year's holiday period will bring the busiest shopping season of the year including a growing portion of purchases made online, an environment ripe for counterfeiters and scammers to take advantage of buyers by pushing fake products or phishing for personal and financial information. The consumer product counterfeit business has evolved and grown from city sidewalks to the online global marketplace. We've listed below a few helpful tips to be mindful of this risk and potentially avoid purchasing counterfeit products online during this high-volume and often confusing purchasing season.
1) Check to Confirm the Shopping Website is Secure.
When purchasing items online, make sure you are only purchasing from trusted sources. By verifying the website is secure, you are less likely to deal with illicit sites either selling fake products or worse, looking to steal your personal and financial information. One method to verify you are more likely to be on a legitimate site is to check the web address bar, where you'll find the fully expressed website domain address. If a site address begins with "https://" the "s" stands for secure. You should also see a padlock symbol at the top of your browser. While this isn't 100% foolproof, if you don't see these indicators, chances are you have stumbled into a non-secure and possibly illicit e-commerce site.
Another tip is to be cautious of sponsored search results on Google that can lead to little-known e-commerce portals. Sponsored content which typically appears higher up in a search result or sponsored content appearing on social media that targets consumers directly are not always trustworthy. It is also recommended to be cautious of sales offered on chat apps, email campaigns and short video apps. The original website of the brand owner should normally be the first port of call, followed by the reputed e-commerce websites. On reputed e-commerce sites, use caution and evaluate the seller you're buying from. For example, if you see a seller sell reputed brands alongside generic goods the products will most likely be fake.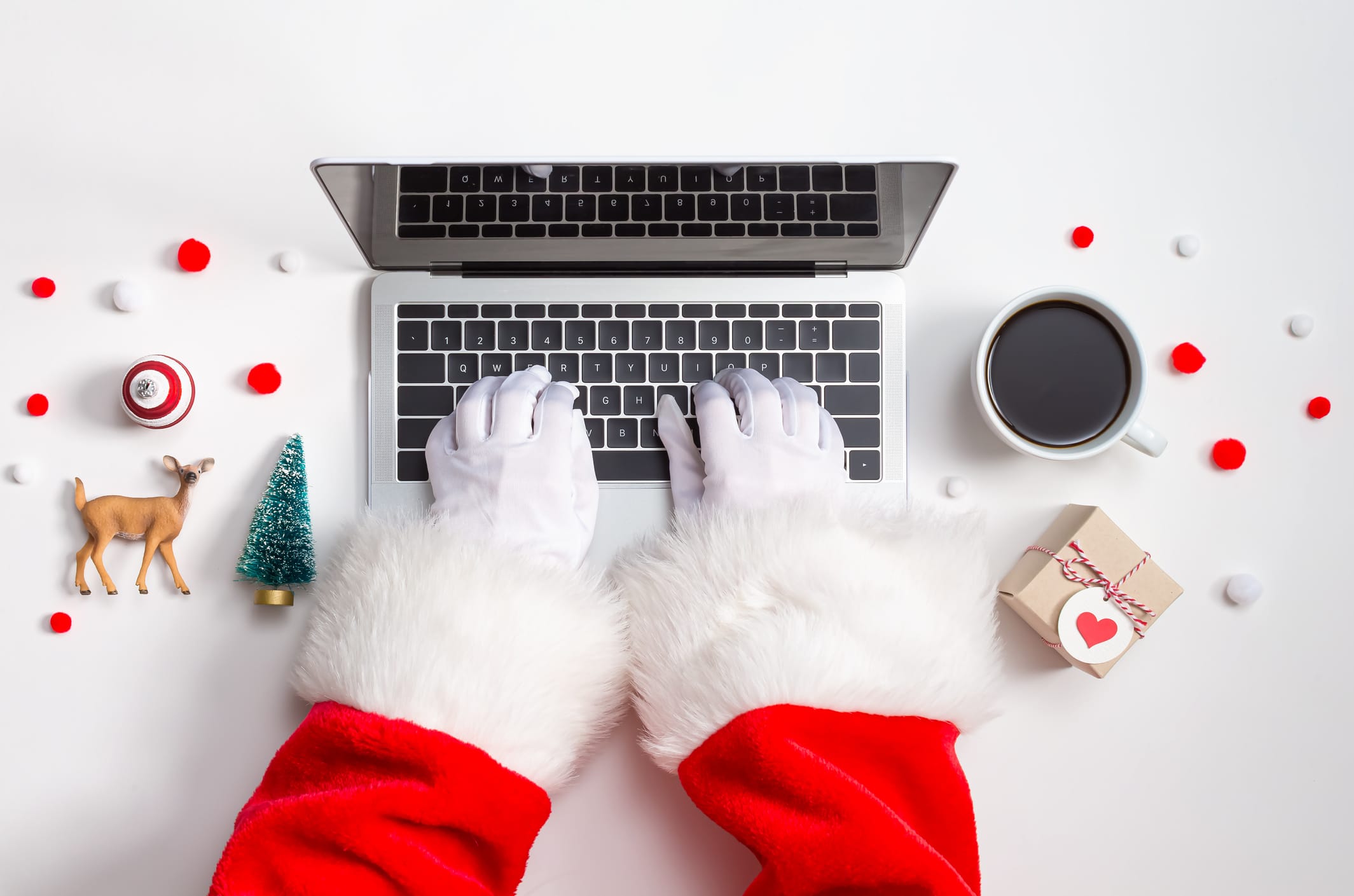 2) Evaluate if the E-Commerce Site Shows the Warning Signs of Highly Discounted and Unrealistic Offers.
Many brands are often impersonated online by websites offering large price savings or special onetime deals. Be cautious of websites offering retail pricing at substantial discounts from the manufacturer's suggested retail price. A deal that seems too good to be true probably is. Often these illicit trading sites need to use these pricing and promotional tactics to attract the web traffic and entice shoppers to navigate and purchase fake or unauthorized goods. Google Transparency Report and Scam Advisor are helpful sources to view a site's legitimacy. We also recommend never purchasing anything online with terms of purchase not allowing returns and stating all sales are final.
Another rule of thumb to verify if the site is more likely selling legitimate product is to check the brand owner's official, authorized website and compare the standard retail price offered on the same product against the price quoted on the questionable site. Often, discounts of 30% or more for premium branded products should be suspect. Also, check the brand owner's official site for any mention of similar deals or a list of authorized distributors/dealers. If you've ordered and received product under these questionable circumstances, it is important to always inspect the products fully and compare the product's appearance to the legitimate images on the brand owner's site. It is also important to check all packaging, missing or expired dates or broken/non-existent safety seals. If you discover inconsistencies and suspect you've received a fake product, be wary of using it, especially if the failure of the product could result in your own bodily harm. It might be time to request a refund and/or report the purchase to the authorized brand owner.
3) Refer to Legitimate Verified Buyer's Reviews as a Potential Credibility Builder.
If the shopping site you're visiting is credible, there should be substantial and believable third-party reviews from multiple verified buyers. Make sure to browse several consumer reviews to verify the content is believable and visit other review sites such as Google My Business and Yelp to review the seller's reputation and any negative customer experience feedback that's already out there. Sometimes, rogue traders try to plant fake reviews with glowing praise. Thus, it may also help to sort reviews by low to high rating, and quickly check if any customer has complained of the product being substandard or even suspecting it to be counterfeit.
Many Brand Owners Work Diligently to Protect Their Brand's Online Credibility
Authentix provides some of the world's most recognizable brands with sophisticated online brand protection tools and services to address a broad range of online infringement and counterfeit risks. From global online surveillance and enforcement, online investigations and site takedowns, target verification, and even offline investigations, Authentix helps major brands to proactively reduce the threat of unauthorized or outright fake product hitting the online marketplaces.
Authentix is also proud to partner with UL® Research Institutes in the "Be Safe, Buy Real" campaign, an annual global campaign designed to raise awareness among the general public about the health and safety risks of purchasing counterfeit products. For more information and tips, visit the Be Safe, Buy Real campaign website.