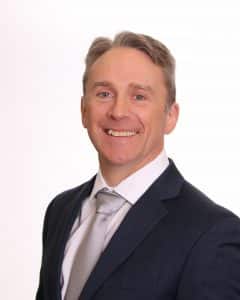 ADDISON, Texas, July 20, 2020 – Authentix®, the authority in authentication and information services, announced that its Senior Vice President and General Manager of Tax Stamp & Currency, Tim Driscoll, Ph.D., will be presenting an industry webinar titled Quarantining Illicit Tobacco – Tobacco Control through the Lens of COVID-19  on July 23, 2020, at 9:00 AM Central Standard Time.
The webinar, sponsored by the International Tax Stamp Association (ITSA), will focus on the crucial role of tax stamp and traceability programs to boost government finances strained by COVID-19.
Driscoll, a Board Member for ITSA, has played a critical role in expanding the Authentix tax stamp division with the launch of Authentix's tax stamp program for the Ghana Revenue Authority in March of 2018. Today, Authentix supplies and manages multiple excise tax recovery programs for national governments across the globe and produces in excess of 10 billion stamps annually. Driscoll was also instrumental in the acquisition of UK-based Security Print Solutions (SPS), one of the premier Intergraf certified security printers in the business.  This acquisition expanded Authentix's print capacity and global delivery capability in addition to opening up new markets in high security documents.
With the effects of COVID-19 felt around the world, government revenues are decreasing while deficits and debt levels continue to increase at alarming rates. Meanwhile illicit trade is reported to have accelerated as counterfeiters and organized crime look to capitalize on the havoc the pandemic has caused.
Tax stamp and traceability programs are a proven solution to protect government revenues and secure supply chains, while also helping to protect public health, brands, and consumer confidence.
Authentix collaborates with government agencies worldwide to identify products avoiding taxation and the primary source of the illicit activity. Our consultative approach and over 25 years of authentication and tax recovery experience enables us to understand and address tax collection challenges amid complex supply chains and uncertain times.
In the webinar, Driscoll shares the elements of a modern tax stamp program and why now may be the right time to introduce or expand current schemes. The webinar is open to the public and registrants can sign up here.

About Authentix
As the authority in authentication solutions, Authentix thrives in supply chain complexity. Authentix provides advanced authentication solutions for governments, central banks and commercial companies, ensuring local economies grow, banknote security remains intact and commercial products have robust market opportunities. The Authentix partnership approach and proven sector expertise inspires proactive innovation, helping customers mitigate risks to promote revenue growth and gain competitive advantage. Headquartered in Addison, Texas USA, Authentix, Inc. has offices in North America, Europe, Middle East, and Africa serving clients worldwide. Authentix® is a registered trademark of Authentix, Inc. For more information, visit www.authentix.com.
About ITSA
The International Tax Stamp Association is a not-for-profit organization working to ensure a better understanding of the benefits of tax stamps and tax stamp technology.  ITSA promotes high professional standards through education, research and advocacy, and develops as well as promotes best practices. ITSA is led by seven board members and consists of 23 high-profile companies and stakeholders who recognize the critical role of tax stamps. For more information, visit www.tax-stamps.org.