By Kristi Browne, Senior Vice President, Services, Oil & Gas, Authentix
Certain operational functions and services are essential for an end-to-end fuel authentication solution that helps you mitigate risks to maximize revenue and gain a competitive advantage.
Protecting your brand is critical to thriving in today's complex supply and distribution chain. When your branded fuel leaves the terminal, you expect it to be of the highest quality and purity. You also expect the same of the fuel that is provided to your customers at the pump. But in the downstream fuel supply chain, there are many variables that can negatively impact fuel integrity – putting both your revenue and brand's reputation at risk. Without the right tools and technology to detect manipulation, you can never really be sure if what you're delivering to your consumers are what they are expecting.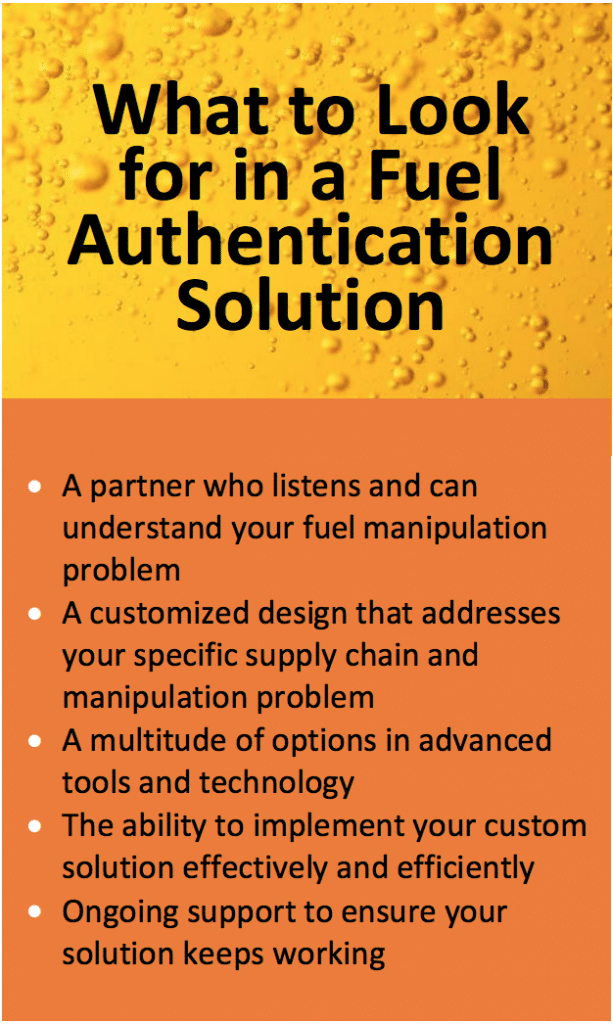 Unfortunately, fuel manipulation is not uncommon as the oil and gas industry operates with increasingly complex supply chains. And it's easy to lose control of complex systems. When fuel enters your supply chain, it moves through fuel terminals to wholesalers and retailers that may include franchisees, oil marketing companies, sub-distributors, carriers, open dealers, and independent store owners. Fuel manipulation can occur at any stage of that journey.
Fuel marking is a very effective way to protect your brand from manipulation. A successful fuel authentication solution identifies both intended manipulation and inadvertent quality problems at distribution terminals with the use of advanced fuel markers and analyzers. But taking a proactive approach and determining the right authentication solution to fit your specific organization's needs can seem daunting. Where do you begin? Developing an in-house solution is likely not feasible due to the lack of necessary tools and expertise. So how do you find the right partner to help you defend your supply chain from fuel manipulation? The key is choosing a partner that intimately understands your industry and your challenges and can provide comprehensive services and support – from strategy to implementation and beyond.
Get advice from a pro
Because the downstream supply chain is so complex, a fuel authentication solution is not going to come "off the shelf." That means you're going to want to partner with an organization that listens to and understands your specific needs and can draw from experience in solving all fuel manipulation problems, even the most complex. This knowledge will allow them to define your problem, then establish goals for the best solution to solve it.
Choose some design wizards
When designing your fuel authentication solution, the partner you choose should have a large "toolkit" so that they can pick and choose which tools and technologies should be included in your solution. When they have a breadth of advanced options in both overt and covert marking and analyzer systems, a range of technology (without being "married" to any specific one), and the flexibility to make changes as circumstances change, odds are they will develop and implement a solution that works for you. Of course, needs differ from company to company. You may have an urgent need for a legally-defensible, lab-authentication-based fuel marker. Or you may need instantaneous field authentication. You might even need both. A good fuel authentication partner will provide you all the options that lead to a successful outcome.
Follow great planning with great implementation
It's not unheard of for fuel authentication programs to look good on paper but fall well short in the real world so it's vitally important that your authentication partner has a great track record in implementation. This includes executing the solution as designed, deploying the right technology and tools, training your field personnel as needed, and managing the implementation process from beginning to end.
Choose a partner that stays with you for the long haul
A great authentication partner is never going to put your solution in place, brush their hands off, and walk away. They're going to stay by your side to provide operational support, measure results, perform periodic auditing, and assign a dedicated resource to oversee the program. They should be unequivocally invested in your success.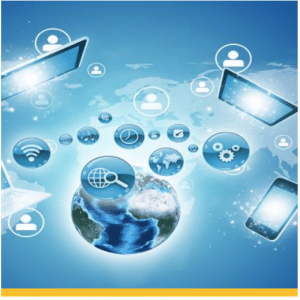 Expect data that you can act on
Your authentication partner should provide a robust information system that uses sophisticated data analytics and intelligent reporting capabilities to enable you to make informed decisions and take the proper corrective action to best address the fuel manipulation problem over time. Advanced technology and a sound strategy are essential to shutting out fuel manipulation. With the right fuel authentication partner, you can confidently protect your brand and product from the terminal to the pump.
Kristi Browne is Senior Vice President, Services, Oil & Gas, at Authentix, the authority in authentication solutions. Authentix helps you thrive in supply and distribution chain complexity by providing advanced authentication solutions for governments, central banks and commercial products. These solutions ensure that local economies grow, banknote security remains intact, and commercial products have robust market opportunities. Our partnership approach and proven sector expertise inspires proactive innovation, helping you mitigate risks to promote revenue growth and gain competitive advantage.