By Bharat Kapoor, Vice President, Online Brand Protection, Authentix
The International Anti-Counterfeiting Coalition (IACC) recently asked our VP of Online Brand Protection, Bharat Kapoor, his thoughts on intellectual property protection and enforcement and here's what he shared:
What are the top 2 challenges in IP enforcement you see affecting your industry over the next year?
On the one hand, as online sales occur in an omni-channel environment, brands need to focus on collecting and analyzing the right set of data to make connections and take down infringing distribution channels collectively. On the other hand, ecommerce marketplaces and social media are making it increasingly difficult for brands to access sellers on their platform, with search and enforcement tools becoming less effective at tackling the range of issues online. Brand protection teams need to address these challenges by having targeted strategies supported with data and insights to deliver results and to avoid being overly reliant with on-ground investigators.
Can you provide your top 2 best practices for protecting IP?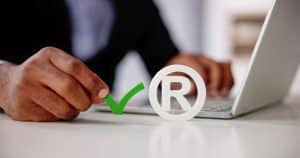 First, it is important to have registered IP rights and the ability to authenticate products efficiently. Second, the ability to collect and analyze high-quality data and manage a range of enforcement activity efficiently across hundreds of marketplaces globally is the most important factor in protecting IP. Authentix's online brand protection solution and service platform gives our clients the ability to find and connect activities on a range of issues across ecommerce channels and further enables our global services team to manage these brand protection activities at scale. We also have active channels of communication with marketplaces to continuously address online threats collaboratively, and actively call out their lack of cooperation publicly.
What hobbies or causes are you passionate about?
We are deeply committed towards sustainability and Authentix Inc. has funded numerous environmental and educational projects in Africa, South America, and many other communities we serve. We have also implemented best practices on sustainability within the global organization. We have been following industry discussions on upcycling of counterfeit goods, and we have supported our clients in building strategies in certain countries. We are passionate about using our skills to support causes that positively impact the environment and conducting investigations into issues such as the illegal trafficking of birds and wildlife. Delivering results on projects such as these reenergizes me and our team to continue to fight against illegal activities online.
Want to learn more about how Authentix can help protect against intellectual property infringement? Schedule a consultation with our brand protection experts today.
Bharat Kapoor, Vice President, Online Brand Protection, Authentix
Formerly the CEO of Strategic IP Information Pte, now a part of Authentix, Bharat has been focused on building effective global brand protection programs for over 250 brands across sectors such as fashion, FMCG, pharma, cosmetics, sporting goods wines, and spirits. He has led the development of the best-in-class machine learning-based online brand protection technology and developed effective global teams to investigate counterfeiting and piracy on the ground in China, Asia, and Latin America. Bharat Kapoor has a B.A. Honors from the University of Technology, Sydney. Prior to joining SIPI, he was an Associate Director at Ernst & Young India, where he led the business development and advisory services program for companies operating in the media, e-commerce, and advertising sectors.