ADDISON, Texas, 8 April 2022 — Authentix, the authority in authentication and information services, has been ranked sixth in York's Top 100 Businesses in an annual report published by The Press in conjunction with its partners, York St John University and City of York Council.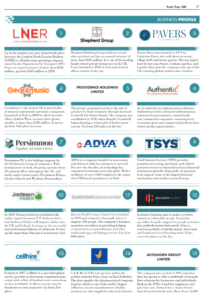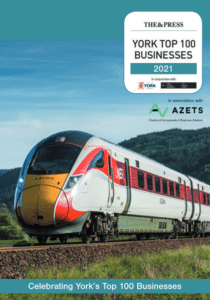 Moving up in three years from 50th to now 6th in York's Top 100 Business List, the York-based Authentix team is proud to be a part of this list of significant businesses that have remained committed to investing in the local York economy. According to York St John Business School, a custom algorithm takes into account performance indicators such as turnover, profit, size and growth to determine the businesses that are key contributors to York's professional landscape.
"We are honored to be a thriving part of the York business community. Being recognized in the York Top 100 Business List is a testament to our continued rapid growth and moreover to the Authentix team and all of our employees worldwide who are focused on our clients and helping to create a world of confident commerce," said Kent Mansfield, Chief Sales and Marketing Officer. "Being named in the top 10 of these 100 excellent companies for two consecutive years, is an honor and our team is motivated to continue our company's strategic focus to expand our reach as a global organization while still being grounded to the local communities we serve."
The top 100 businesses were featured in a special supplement publication that was distributed along with the April 5th issue of The Press. The top businesses who were honored gathered at the university to launch the issue, network, and toast to the diverse range of businesses in York.
About Authentix:
As the authority in authentication solutions, Authentix thrives in supply chain complexity. Authentix provides advanced authentication solutions for governments, central banks, and commercial brand owners, ensuring local economies grow, banknote security remains intact, and branded products have robust market opportunities. The Authentix partnership approach and proven sector expertise inspires proactive innovation, helping customers mitigate risks, promote revenue growth, and gain competitive advantage.
Headquartered in Addison, Texas USA, Authentix, Inc. has offices in the North America, Europe, Middle East, Asia, and Africa serving clients worldwide. For more information, visit https://www.authentix.com. Authentix® is a registered trademark of Authentix, Inc.
##