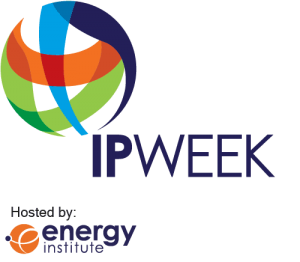 ADDISON, Texas, February 10, 2021 – Authentix®, the authority in authentication and information services, announced it will be sponsoring International Petroleum (IP) Week February 23-25, 2021, hosted by the Energy Institute. The event, held virtually this year, remains the preeminent international event for building collaboration between the oil and gas industry, government, and society.
Virtual IP Week 2021 will focus on the urgency and demand for the industry to move to a lower carbon future over the next decade, with executives and leaders across the globe collaborating to help define the industry's role and actions towards this critical endeavor.
Jeff Conroy, PhD, Chief Technology Officer for Authentix, will be presenting February 24th on the topic of "Innovative Solutions for Quality Assurance and Source Integrity of Renewable Biofuels". With expectations to reduce reliance on crude oil derived hydrocarbons and move to cleaner, renewable, lower carbon alternatives, oil companies are looking at 'second generation' or 'advanced biofuels' to fill that need.
Already in Europe there is a mandate for the use of these biofuels derived from waste (as outlined in RED and REDII) and allowing for double counting of these in meeting the targets required. This adoption of a wider range of biofuels obtained from a larger variety of sources has increased the complexity in the supply chain, which in turn increases the need for greater oversight and control by both oil companies and governments. In Conroy's presentation, IP Week delegates will learn how the new QualiTrax™ rapid fuel quality testing solution, a cutting-edge digital field-based fuel quality system using machine learning, artificial intelligence, and real-time access to data can help verify the proper sources and supply integrity for new biofuels.
As part of its sponsorship, Authentix will also have a digital exhibit booth for delegates to explore and chat with an executive to learn more about the QualiTrax fuel quality solution and other fuel integrity programs.
To register for IP Week or for more information, visit the event website at www.ipweek.co.uk.
About Authentix
As the authority in authentication solutions, Authentix thrives in supply chain complexity. Authentix provides advanced authentication solutions for governments, central banks and commercial companies, ensuring local economies grow, banknote security remains intact and commercial products have robust market opportunities. The Authentix partnership approach and proven sector expertise inspires proactive innovation, helping customers mitigate risks to promote revenue growth and gain competitive advantage. Headquartered in Addison, Texas USA, Authentix, Inc. has offices in North America, Europe, Middle East, and Africa serving clients worldwide. Authentix® is a registered trademark of Authentix, Inc. For more information, visit www.authentix.com.
About The Energy Institute
The Energy Institute is the not-for-profit chartered professional membership body bringing together expertise to tackle urgent global challenges. Responding to the climate emergency while meeting the energy needs of the world's growing population calls for energy to be better understood, managed and valued. This ambition is at the heart of our social purpose. We are a global, independent network of professionals spanning the world of energy, convening and facilitating debate, championing evidence and sharing fresh ideas, giving voice to issues of concern and where necessary challenging the industry we work with. For more information, visit https://www.energyinst.org.