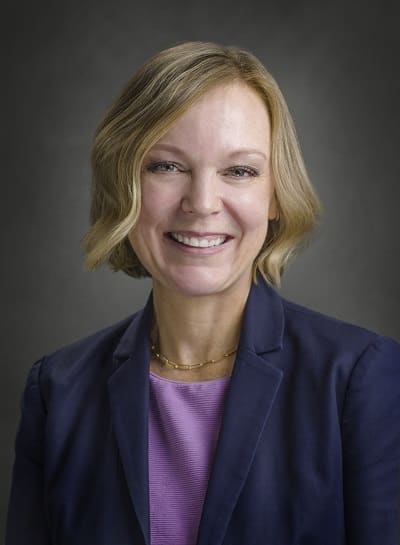 ADDISON, Texas, July 28, 2021— Authentix, the authority in supply chain security and digital track and trace, announces its most tenured executive leader, Kristi Browne, has been appointed as its new Chief Operating Officer.
Mrs. Browne previously served as Senior Vice President of Global Services for Authentix and possesses unique insight and vision into every aspect of managing a large services organization delivering and implementing solutions to the company's high-quality client base. In this new role as COO, Browne will continue to be responsible for the management of cross-functional groups accountable for implementation and program management for all client programs in the company's four primary business units. Kristi's team is responsible for solutions development, production, and logistics on a global basis. Additionally, she will also supervise the development and growth of Authentix Digital Group providing advanced digital product solutions for product track and trace, on-line brand protection monitoring, and consumer engagement and marketing.
Hired originally as a chemical engineer, Browne has spent nearly 20 years with Authentix in multiple positions advancing to an executive role and a key leader in the company. "Kristi's detailed understanding of delivering authentication solutions to our client base is unmatched because of her many years successfully leading different areas of the organization," stated Kevin McKenna, CEO of Authentix, adding that, "The commitment to our mission and the values Kristi demonstrates are the primary reasons for our high customer retention rate."
Browne holds a bachelor's degree in chemical engineering from the University of Arkansas.
About Authentix:
As the authority in authentication solutions, Authentix thrives in supply chain complexity. Authentix provides advanced authentication solutions for governments, central banks, and commercial products, ensuring local economies grow, banknote security remains intact, and commercial products have greater market opportunities. The Authentix partnership approach and proven sector expertise inspires proactive innovation, helping customers mitigate risks to promote revenue growth and gain competitive advantage.
Headquartered in Addison, Texas USA, Authentix, Inc. has offices in the North America, Europe, Middle East, and Africa serving clients worldwide. For more information, visit https://www.authentix.com. Authentix® is a registered trademark of Authentix, Inc.